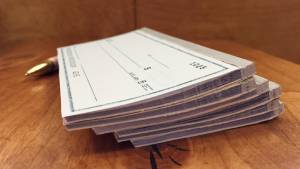 To open a checking account with Secure First Credit Union, all you need is a minimum deposit, ID, and the set of documents relevant to your account of choice.

Once you have an account with us, you can benefit from our Internet Teller service. By logging in to your active account, you can check your current balance, view your transactions history, transfer funds within your accounts. The user-friendly and secure service will give you access to your accounts 24/7.

A checking account is an account where you can deposit and withdraw funds. Most of our members use checking accounts for their daily expenses.

Here at Secure First Credit Union, we make checking easy so that you get:

Convenient rates
Minimum requirements
Deposits insured by the NCUA up to $250,000
Excellent customer support
Accessible e-service
Free e-Statements
If you would like to test a checking account, start with a lower deposit. We encourage this type of account for first-year college students who are learning to manage their money. A business checking account is more reasonable for business owners who want to keep their business matters separate from their personal finances. We take an individualized approach with each of our members and provide customized instructions and suggestions to all applicants.
A checking account will give you more control over your money and accountability in managing your resources. Keep your balance active and pay your bills on time to build credit. Up from a certain amount, you can even earn interest from your checking account.
Secure First Credit Union is here to guide you through the process and protect you all the way. With us, your member account is federally insured. You are welcome to reach us at any of our locations.